Sponsor Dog-gift card is a great way to support our activities if you can't (yet) visit us. With the Sponsor Dog-gift card, you can accumulate a gift card for your chosen monthly fee, which you can redeem and use for our activities we offer (safaris, visits). Every week you will also receive a picture / video of your Sponsor Dog in your email and every other week you will also hear more details about your Sponsor Dog.
With the help of a gift card, you can gradually accumulate a "cash register" for yourself, which you can use for winter sleigh rides, for example. Instructions for redeeming the gift card can be found below.
Our website presents 17 huskies, from which you can choose the one you like. Once you are familiar with Sponsor Dogs, you can proceed to complete this form and follow its instructions: https://forms.gle/XYLCxMpDTGFFfRsc8
Through the Sponsor Dog News you get to know the life of your Sponsor Dog and our everyday life remotely and hopefully one day, even live!
Husky Sponsors-gift card redemption instructions
The gift card must be redeemed no later than 2 (two) months after the last monthly payment and the gift card is valid and must be used 12 (twelve) months after redemption. The validity period is indicated on the gift card.
Email us at huskypalvelut@gmail.com if you wish to redeem a gift card, we will deliver it to you in an envelope or by e-mail.
Husky Sponsor-gift card, terms and conditions
In order to receive the service, the gift card holder must make a reservation on our website www.arcticrunaway.com or by phone +358 50 4401066 , state the gift card number and expiration date, receive a confirmation of the reservation and arrive at the agreed place at the agreed time. The buyer understands that if the buyer fails to arrive, the service will be deemed to have been performed and the value of the Gift Card will not be refunded in cash or by any other means.

Please book your desired product well in advance so that we can ensure a suitable time for the activity.

The gift card cannot be converted into cash.
The gift card must be used once and any amount left on the gift card will not be refunded in cash or by any other means.
The gift card can only be used for normal priced activities on our website.
Dogs
Äijä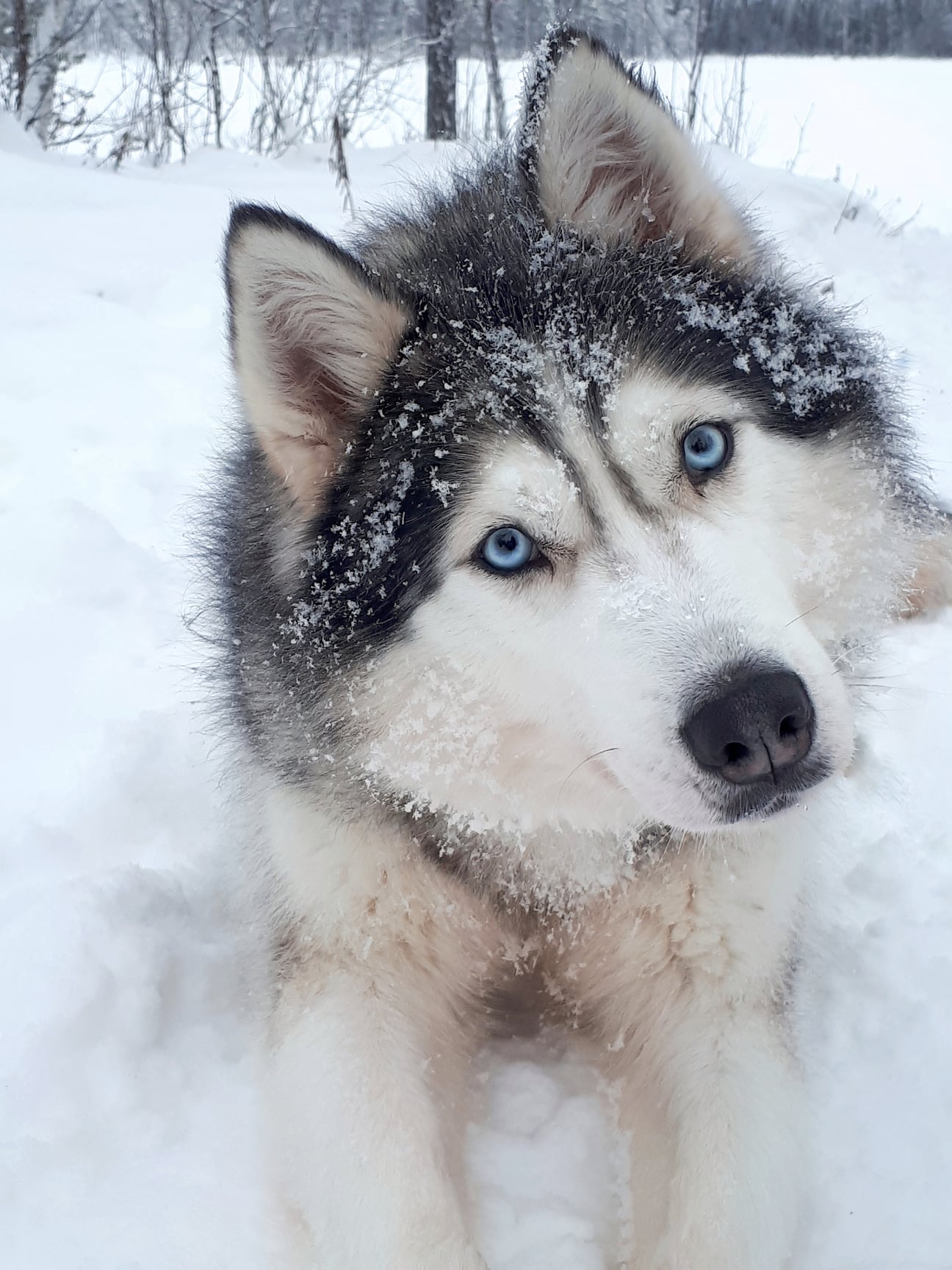 Äijä is 8-year-old siberianhuskymix, who doesn't lack an attitude! This fluffy fellow will make sure you will not miss any hugs or kisses. With his furry friends, Äijä is not that famous since he's such a douchebag to almost everyone. That's why we need to pick his living partners carefully so they can stand him. In addition to all of this, this monkey knows how to climb over his fence…
Elsa & Anna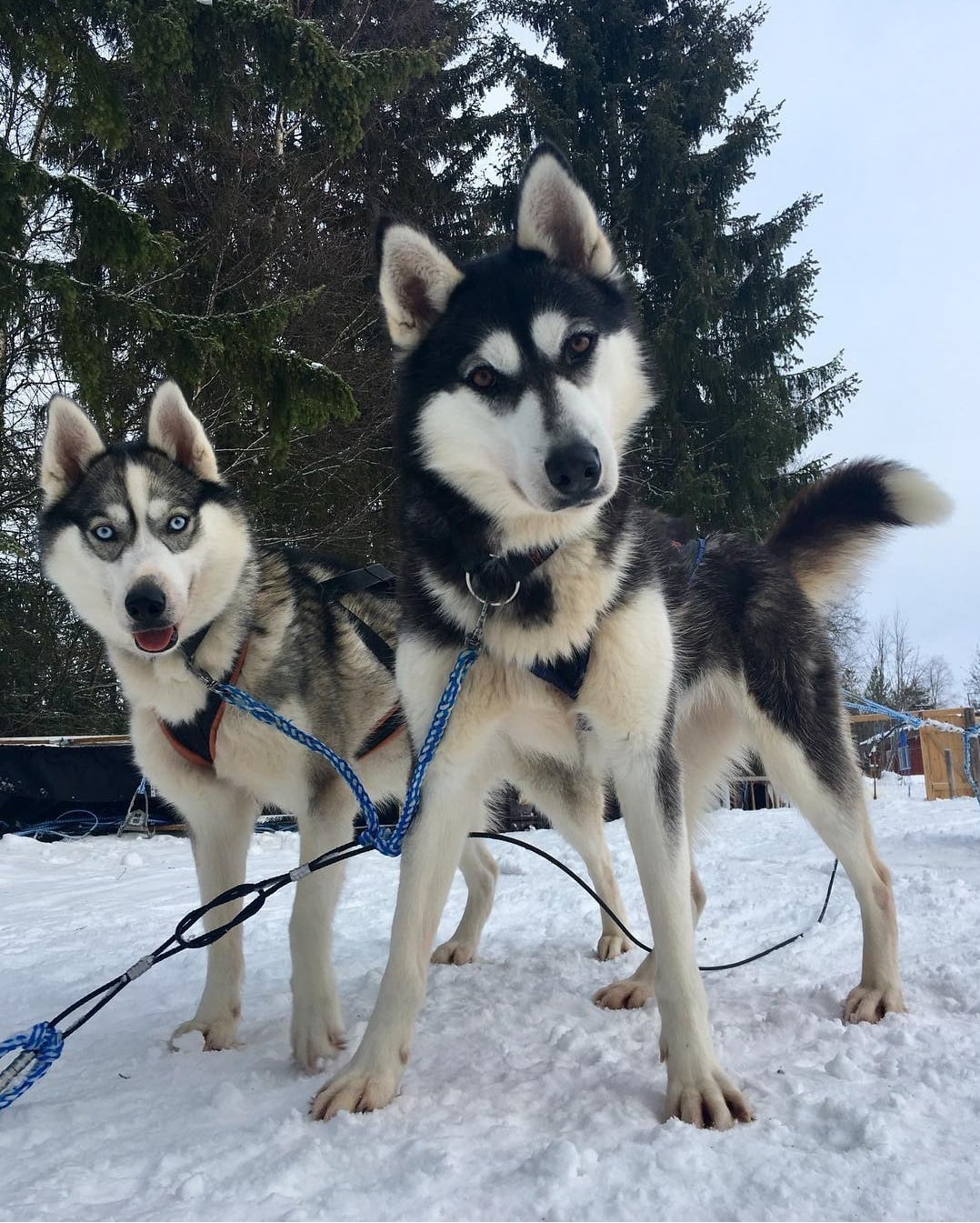 What would life be without some Frozen vibe? These gentle sisters are really harmless furry friends which are named after princesses Anna and Elsa from the Frozen movie. Both of them like to discuss like Siberianhuskies do. Anna's voice is more like screaming, when Elsa's caterwauling.
Tarzan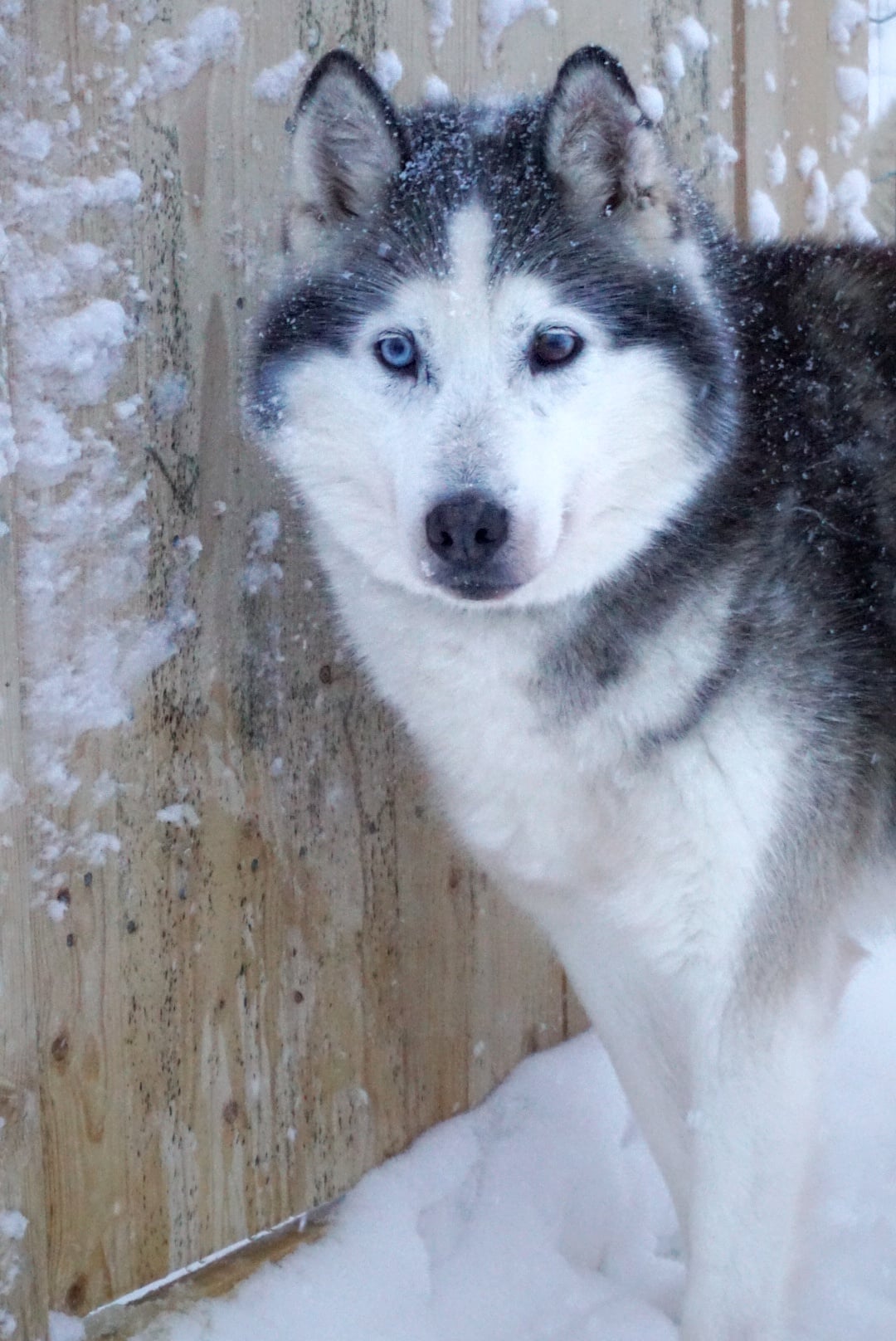 Let me introduce old grandpa Tarzan! You wouldn't believe this male is already 12 years old. He has energy and eagerness as a young dog. He's very broad-bodied male which loves attention, especially from our guests. At first, he comes to roll against your legs, the he starts to push himself against you so hard that you might even fall down. He doesn't mean any harm, he just loves cuddles!
Snake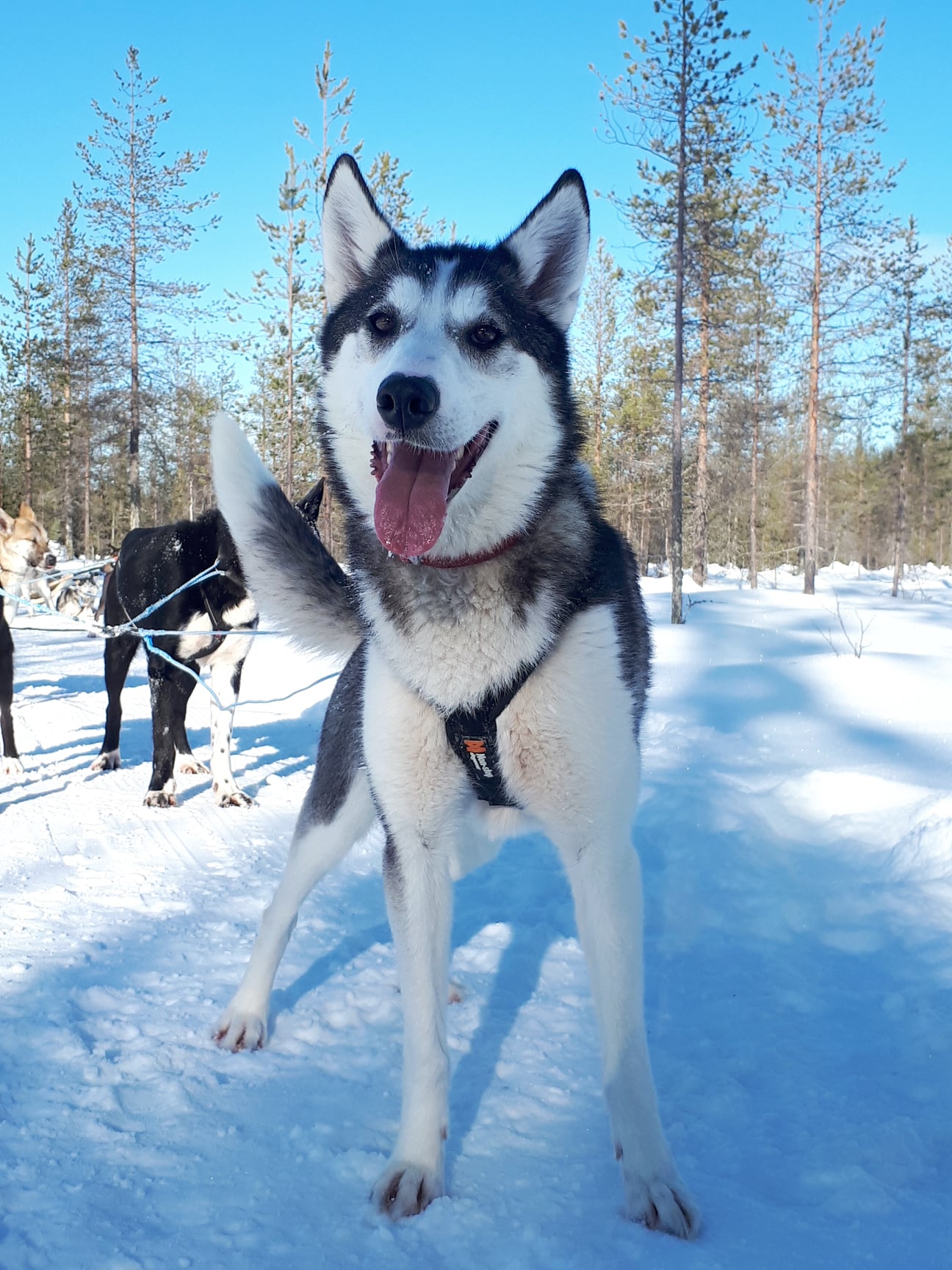 This 5-year-old wiggling has her name on point! When Snake gets excited, her whole body starts twisting like a snake. She's very loyal friend of ours, and one of the best leader dogs as well. When the boogie gets going, funny sound starts to come out of her mouth. When you hear her, you wouldn't believe it's a dog!
Huntti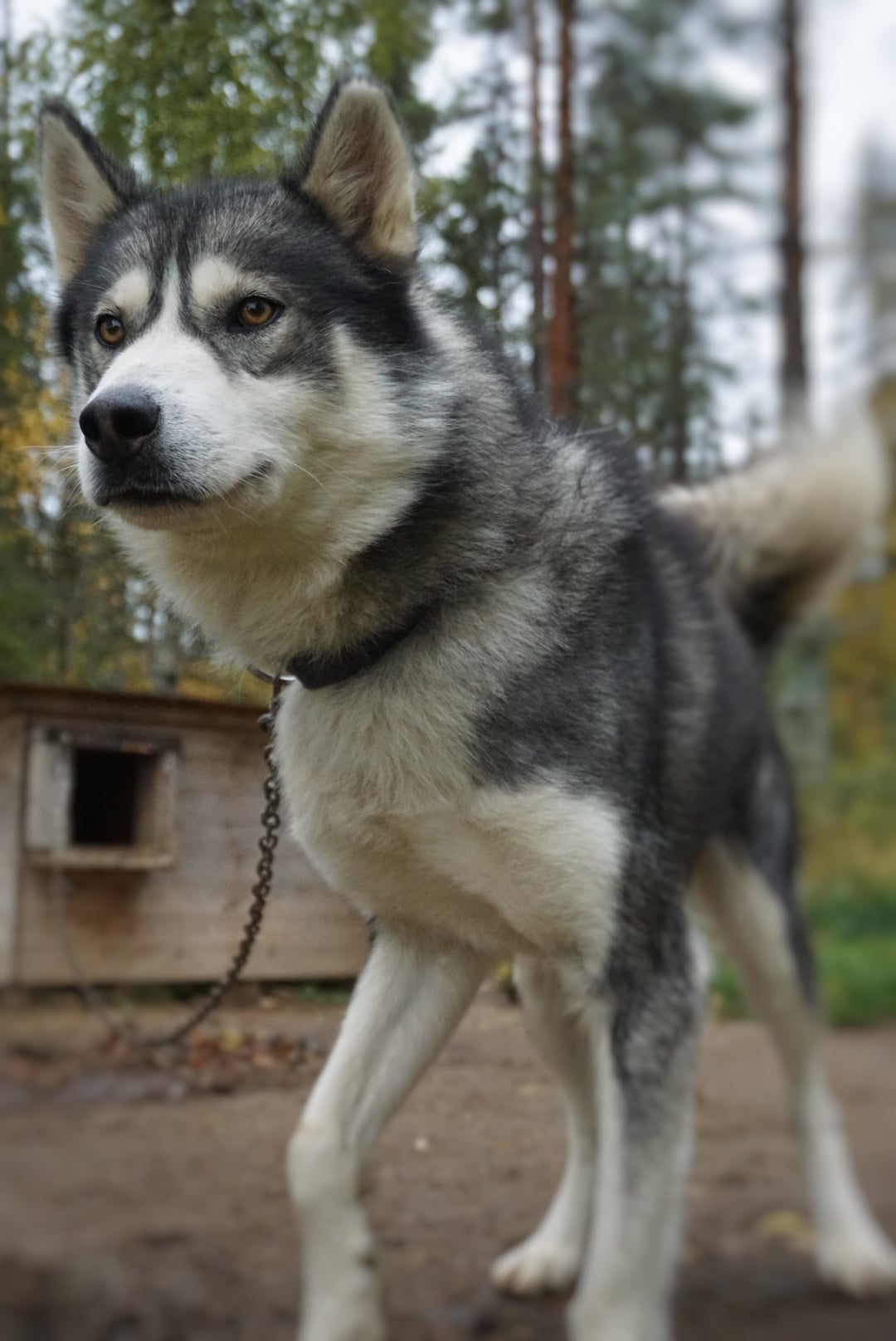 This boy is a soft one in every single way. Huntti is a funny voiced, and fluffy coated Drama King in our kennel. Sweet husky can't stand if you even look at him in a bad way, so he just starts to scream really apologetically. Huntti is a small male which works steadily in front of sledge. When he was younger we used to call him "a rocking horse" since his running style was quite bouncing.
Boa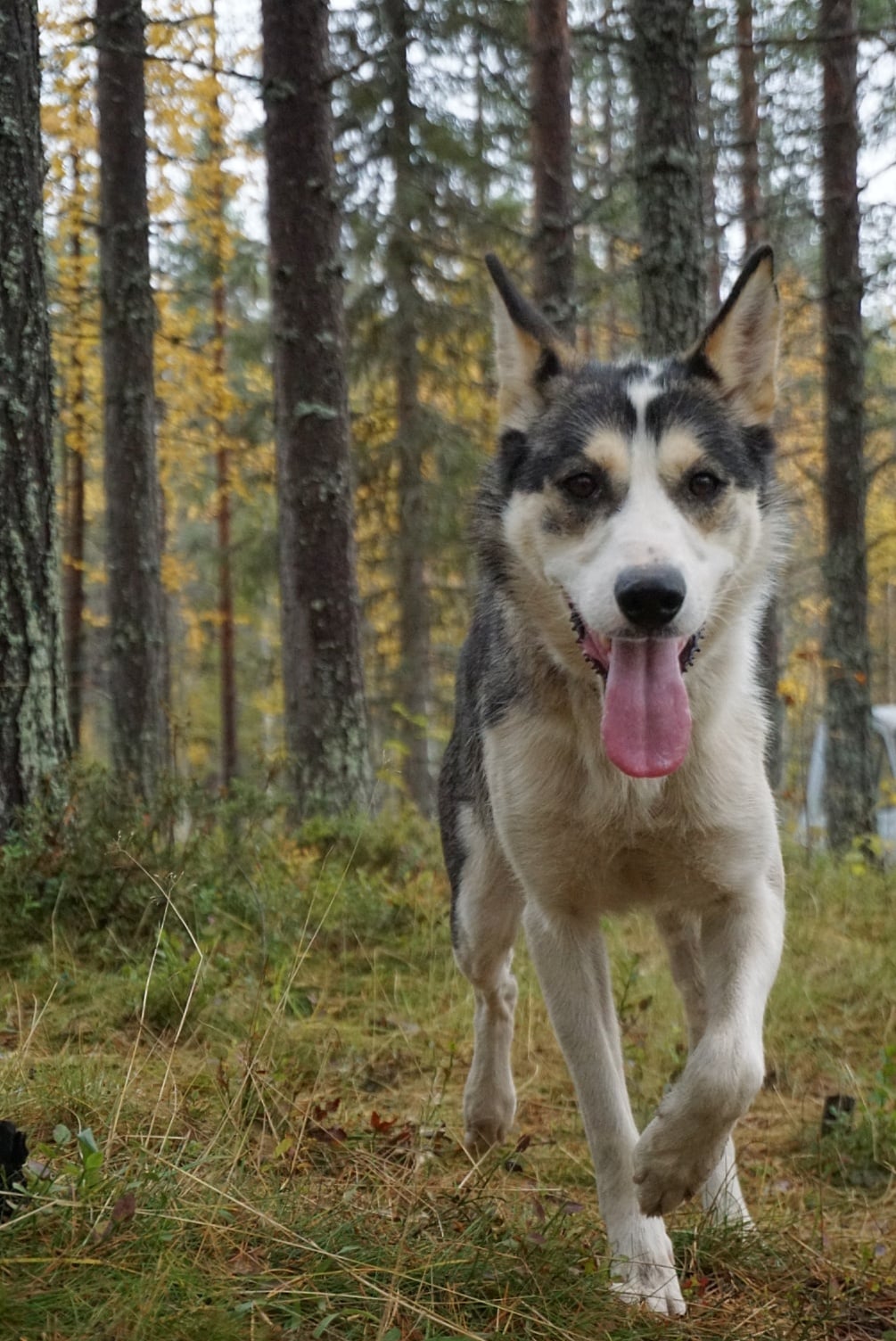 Boa is just like her mother Snake. Sometimes when we have a quick look of them, we accidentally mix these two. Boa loves running, even though her sled dog career was in danger when she was a puppy. She broke one of her toes when playing with her sisters, but luckily it healed well and doesn't seem to bother her at all. She likes to run FAST!
Naja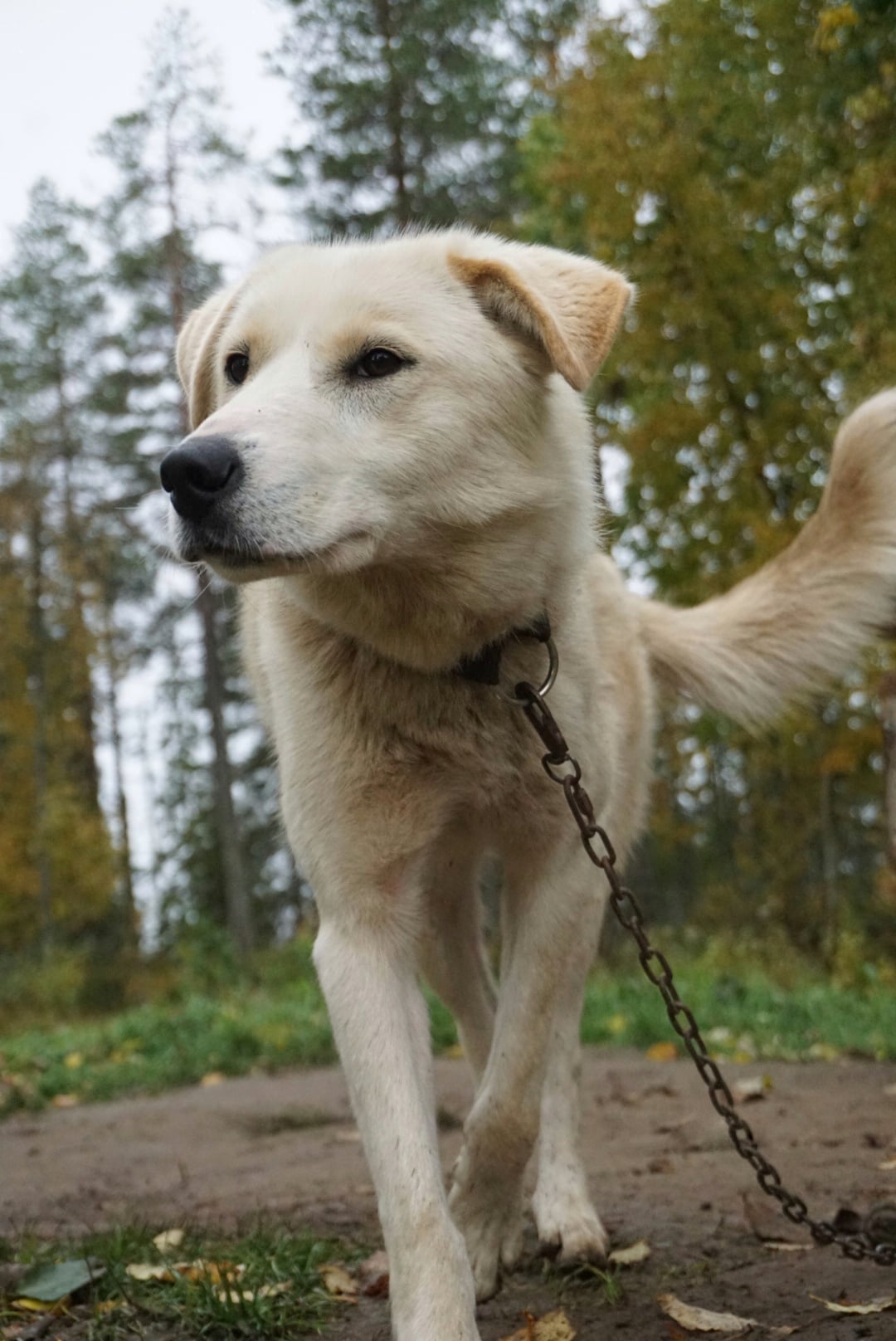 This one is such a powergirl, who also knows how to calm herself down and remembers to listen… sometimes. She's a sister to Boa and Lora, so she's also quite young, born in summer 2018. When she gains experience we believe she's going to an amazing sled dog!
Lerk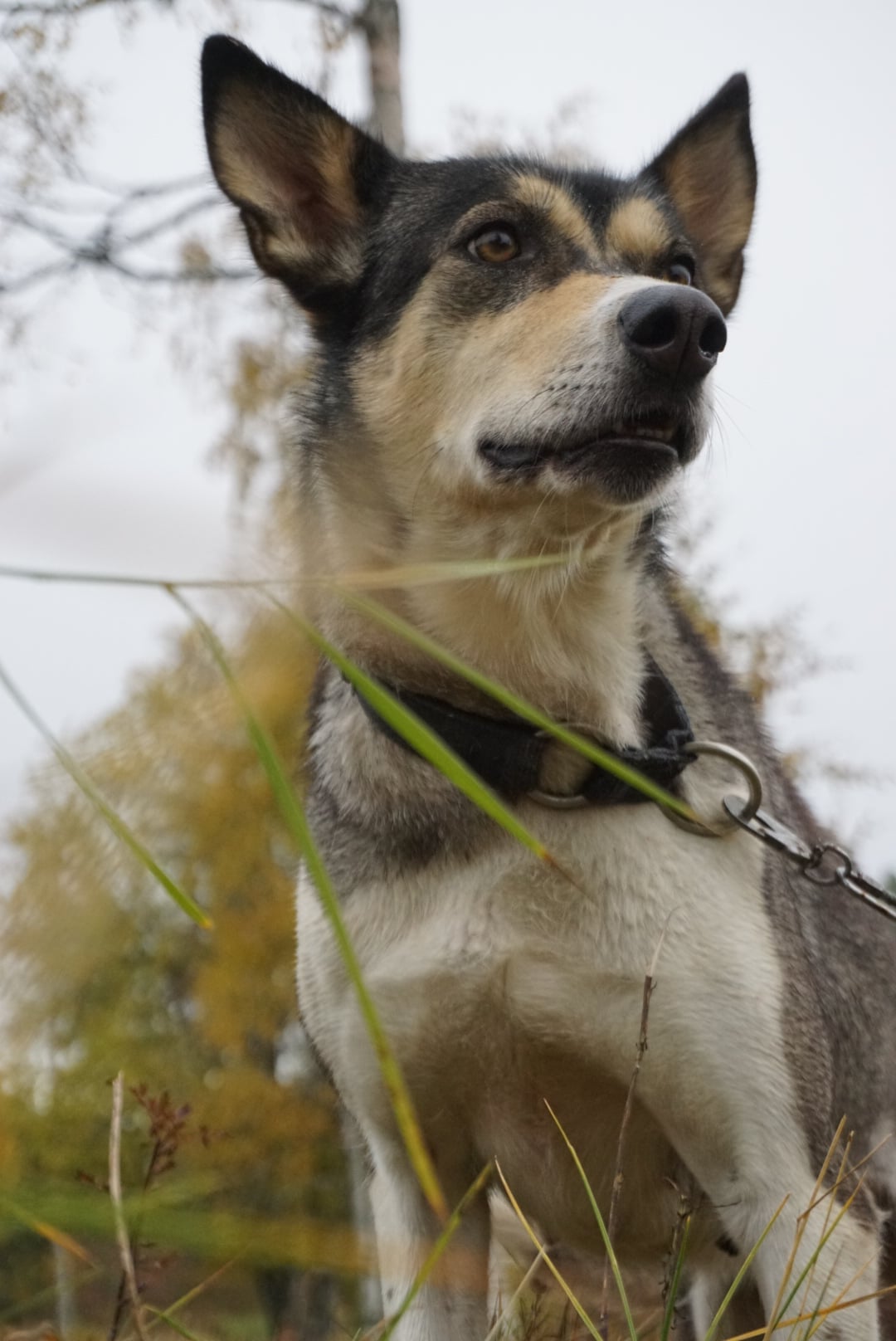 Old lady Lerk is always happy, no matter the weather. Even though Lerk might not be the prettiest flower on the field (doesn't she look like a Batman to you??), she has still been one the most important dogs in our kennel. Originally she arrived from Norway, and nowadays she is a mother to Vidar and Reuta plus their sisters in our kennel. Lerk is a really sweet and easy-going lady who doesn't mean any harm to anyone.
Dot
This one is the newest member of our pack. Dot was born in July 2020 and he was the only puppy. His mother is called Maria and his father is Reuta (above). Dot is growing up really fast and he has been living with us in the house with his mother and his aunt Ruut. Adventures and games with Ruut are the best thing that he knows!
Vidar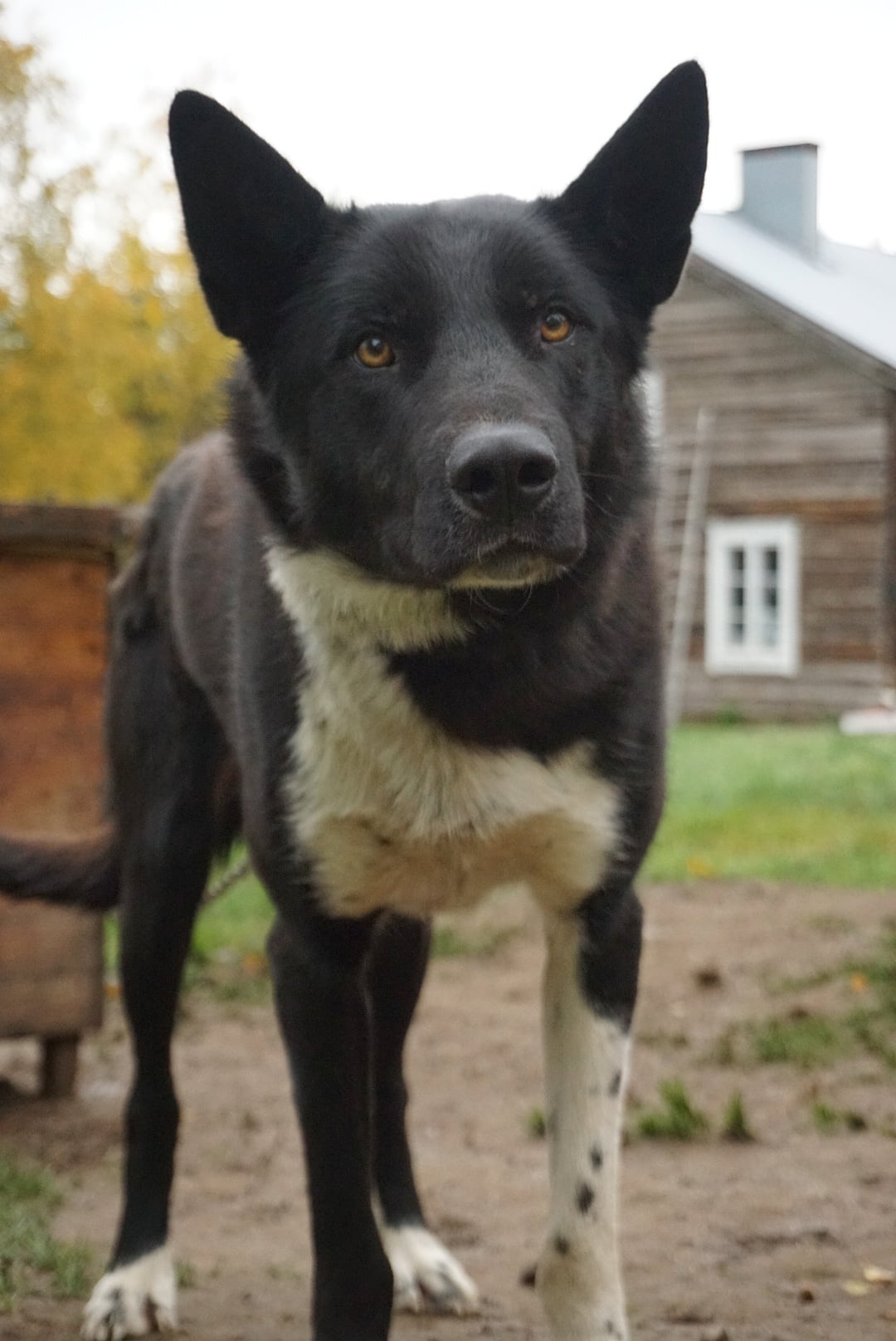 Great gentle giant Vidar is such a sweetheart. He will not do any harm to anyone, not even to the smallest puppies. Actually he's a bit scared of small, loud creatures, and will come to ask for help when he faces any. He is the biggest and strongest dog in our kennel with a furious working moral.
Hertta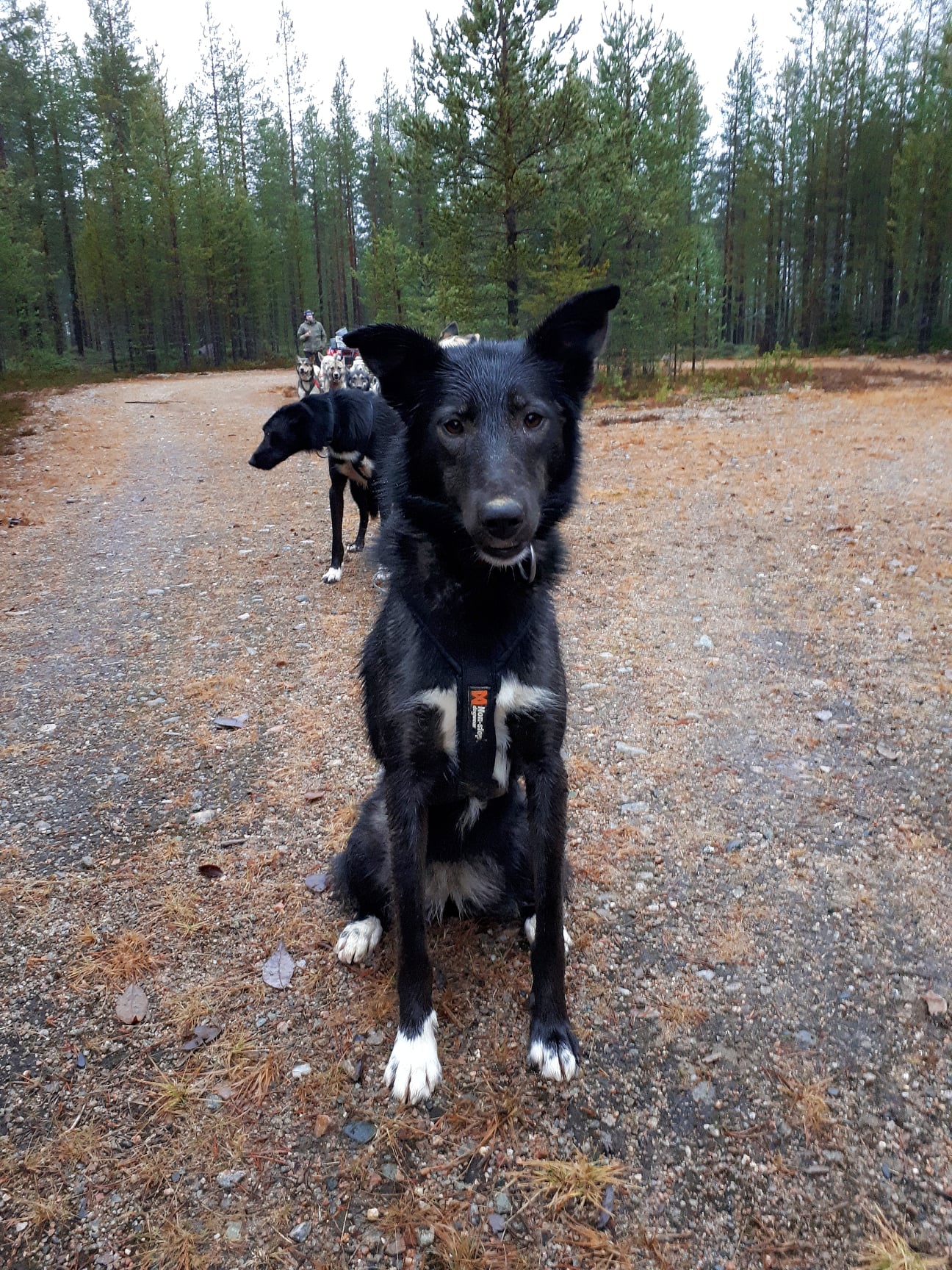 Hertta (Hearts) is the sweetest alaskanhusky that the earth carries. This girl's soul animal is more like a papillon than an arctic sled dog. She loves sleeping on the sofa and being inside the house. She likes to stay on the outside fence when she has playful and nice friends there with her. Hertta's all-time-favorite dogs in the yard are still the old gentlemen, especially Tarzan is "one of the bestest"!
Olga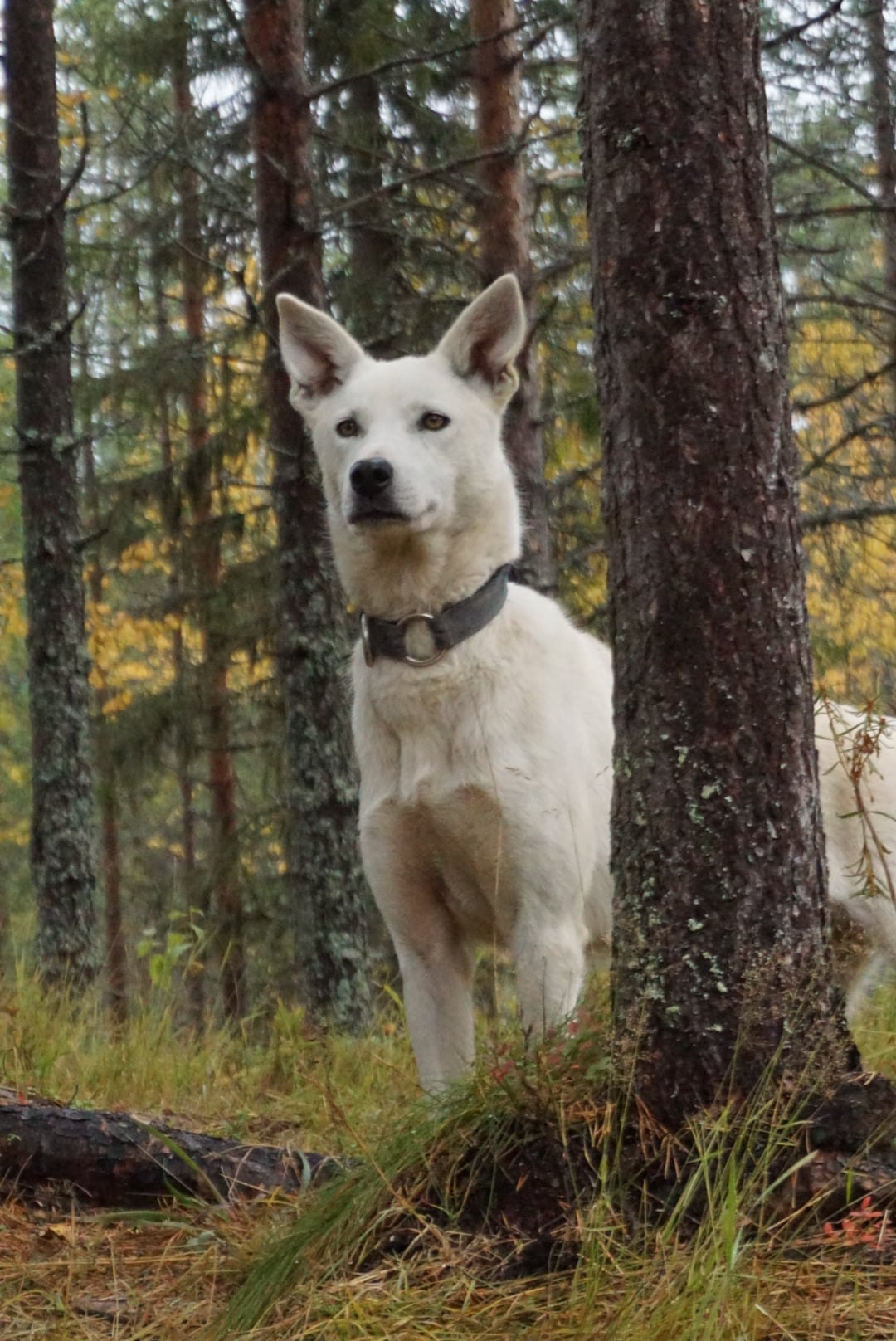 This female has shown herself to be a really potential sled dog. Olga is very eager about her work and in winter 2019-2020 she showed some great signs of leading skills. In 2019 she also gave birth to her first litter, and those youngsters are growing up to be nice and handsome dogs as well. Olga is the bravest and most fearless one from her own litter which included six puppies back then.
Nipsu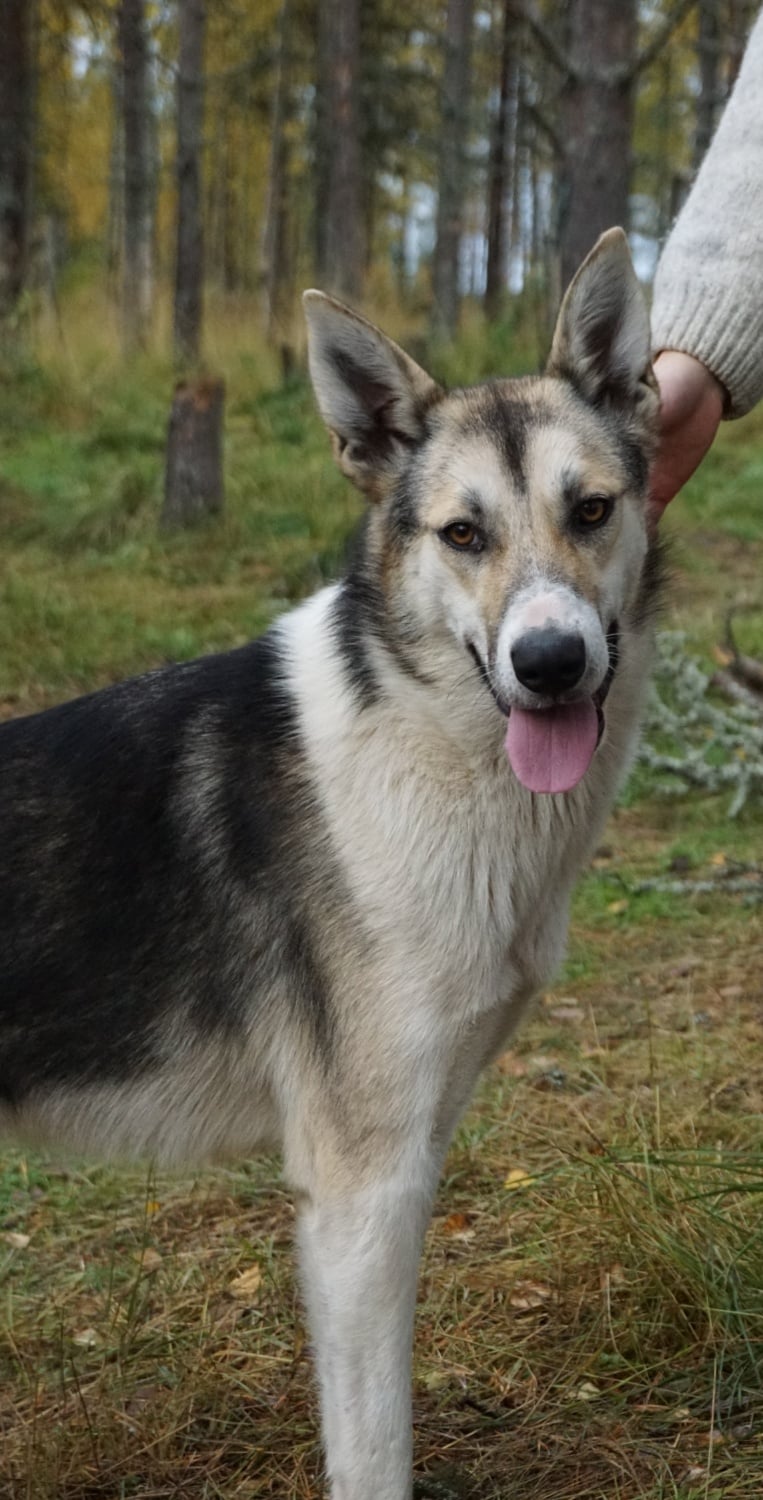 Olga's one female puppy, named after a Moomin character. Other 4 are named after other cartoon characters. This young girl had some hard time when teenage hit her. She was so reckless and experimental but luckily she has moved on from that already. When we start the autumn pulling training with the dogs, these teens are also joining us for their first training run. Life as a sled dog awaits!
Pango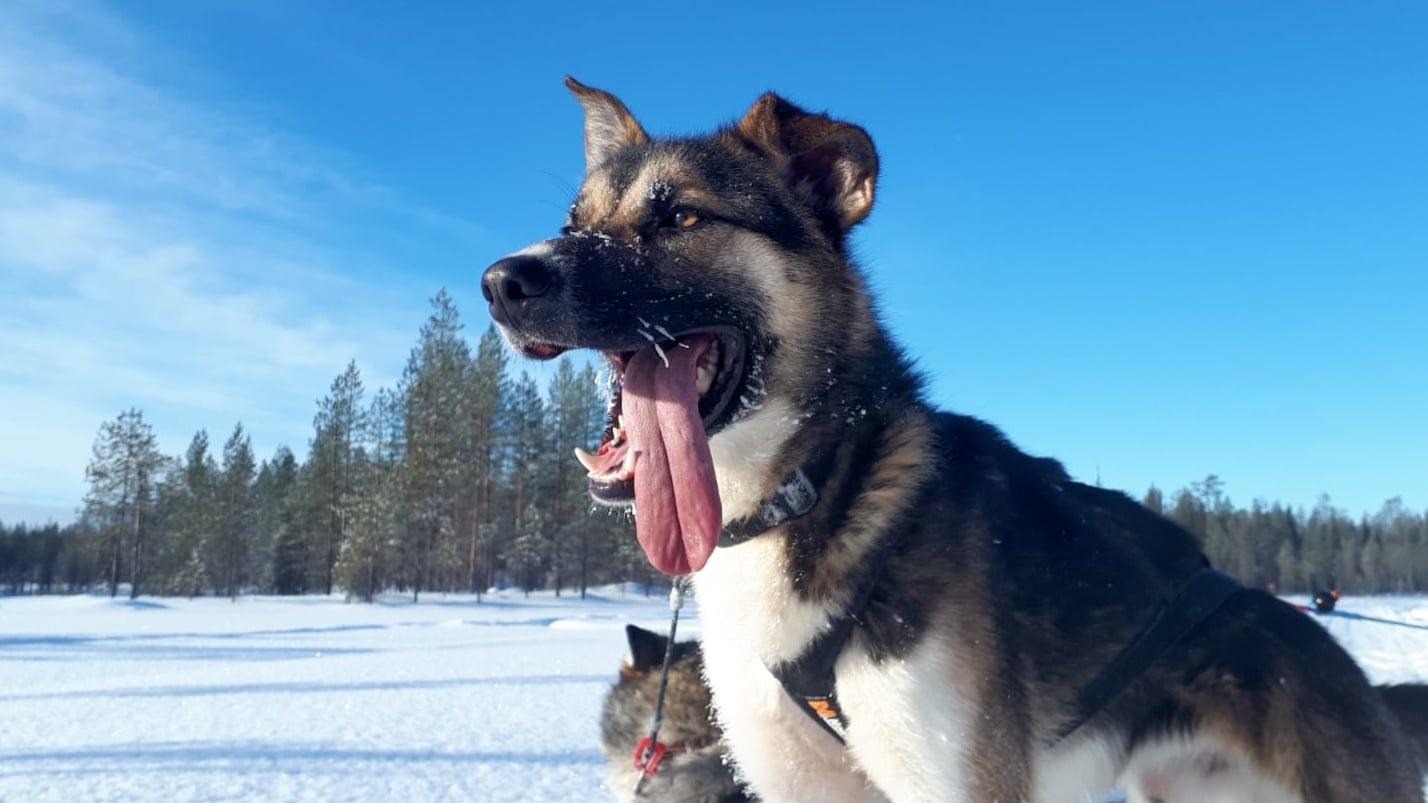 We are quite sure that this young dog has some genetics from a roaring monkey. He's sometimes illegally loud, and that voice is so unique that you won't miss it when you hear it! Pango is a sweet floppy eared boy, who is very thoughtful but, at the same time, a very eager sled dog.