Adventures with Us
We offer safaries from 5 to 20 kilometers. Our trail goes around in the beautiful forest of Oivanki, and in 20 km safari you will get to explore our nearest lake.
Children under 12 years -50% from normal prices.
Children under 4 years free of charge.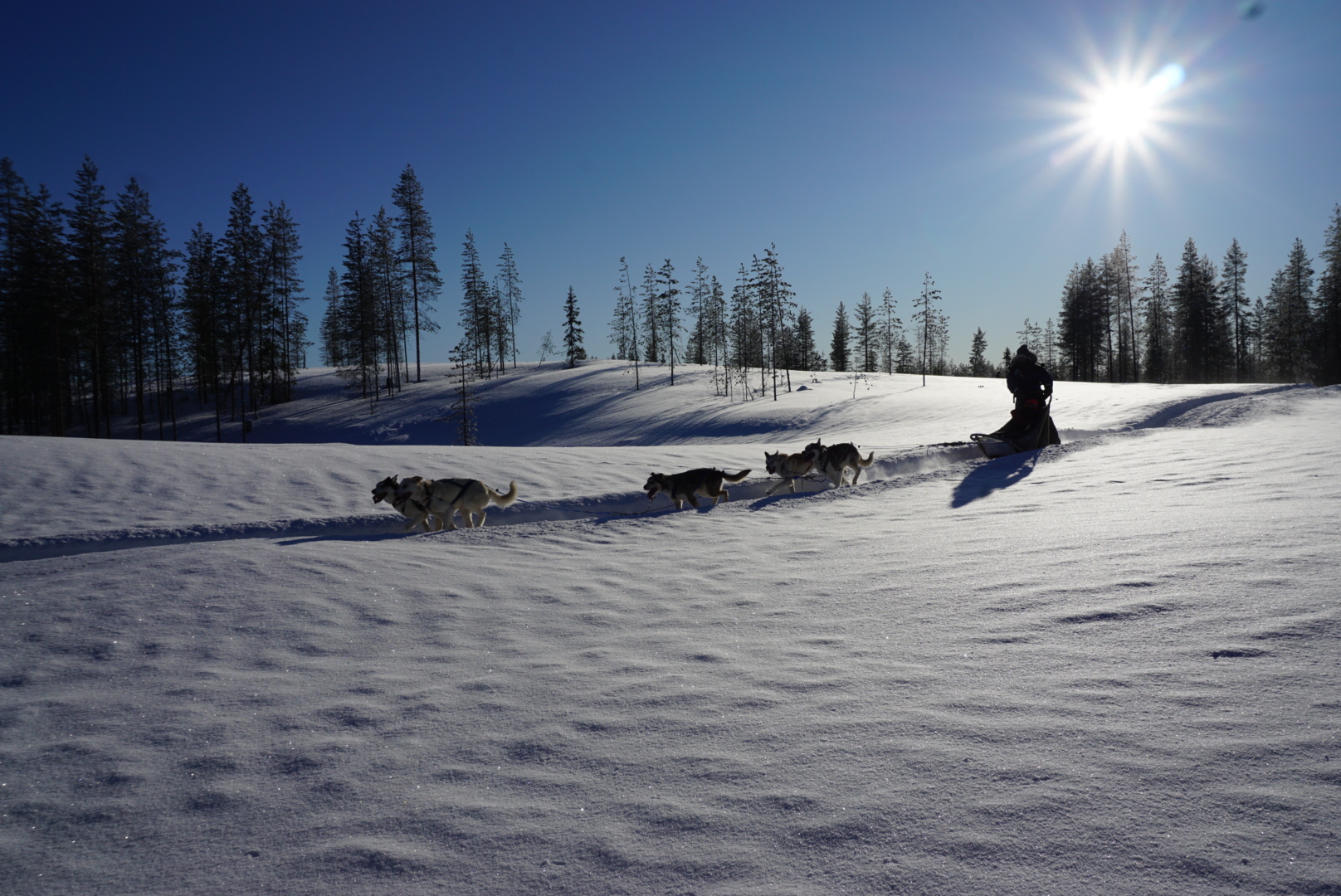 Moment as a Musher - 5km trail
This trail will take you to Oivanki forest, up and down the hills. Amazing glimpse of mushing and experiencing the beautiful winter around us. Afterwards you can cuddle up with your dog team and get to know them a bit better. Price: 90€ / adult.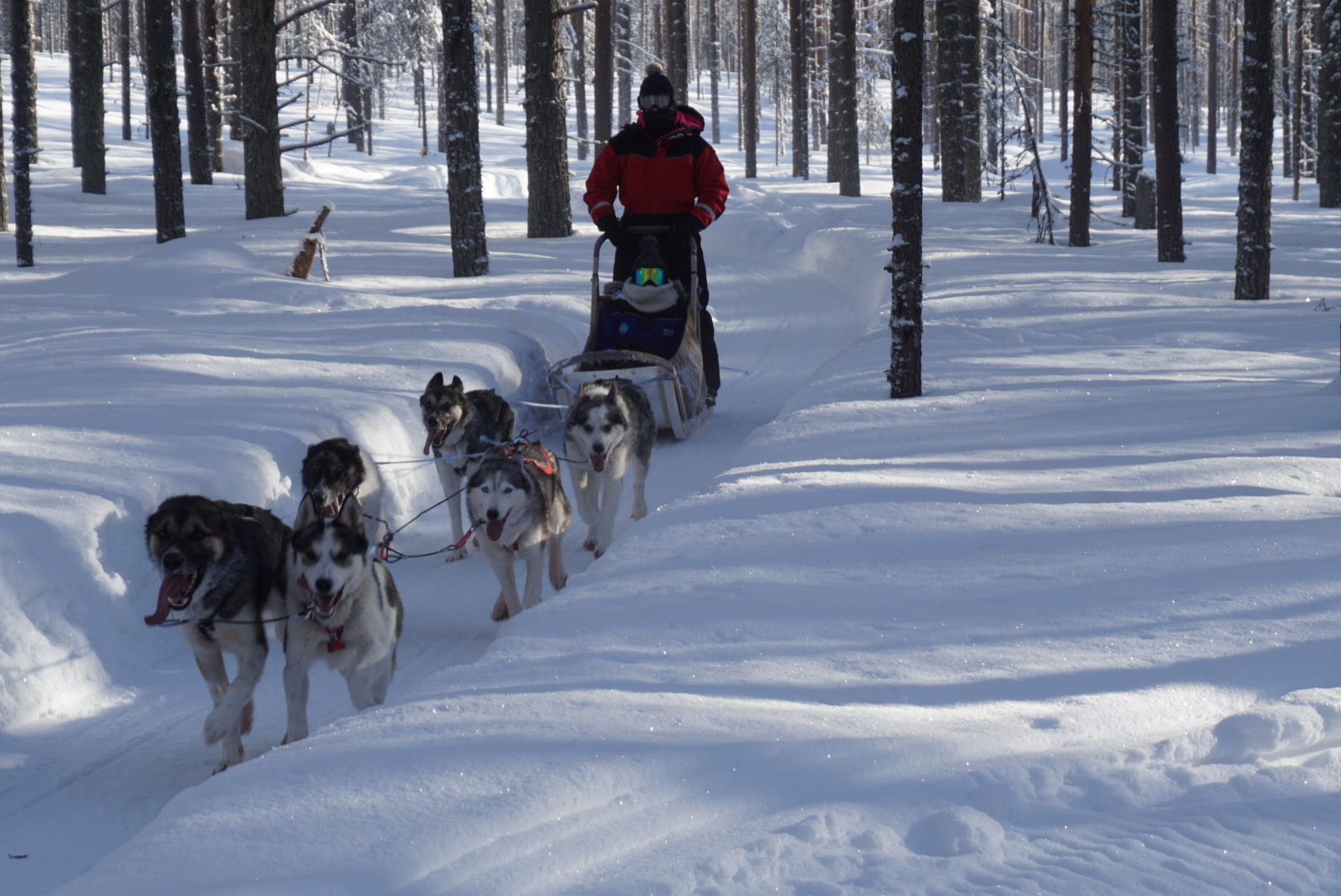 Up and Down, Round and Round - 10km trail
Your happy dog team will lead you to an adventure. This is such a fun ride when mushing through our diverse trail. You will get to explore the forest, the hills and the swamps in the same trail. With this adventure you will not miss anything! Afterwards our atmospheric Kota is waiting you with an open fire. Price: 135€ / adult.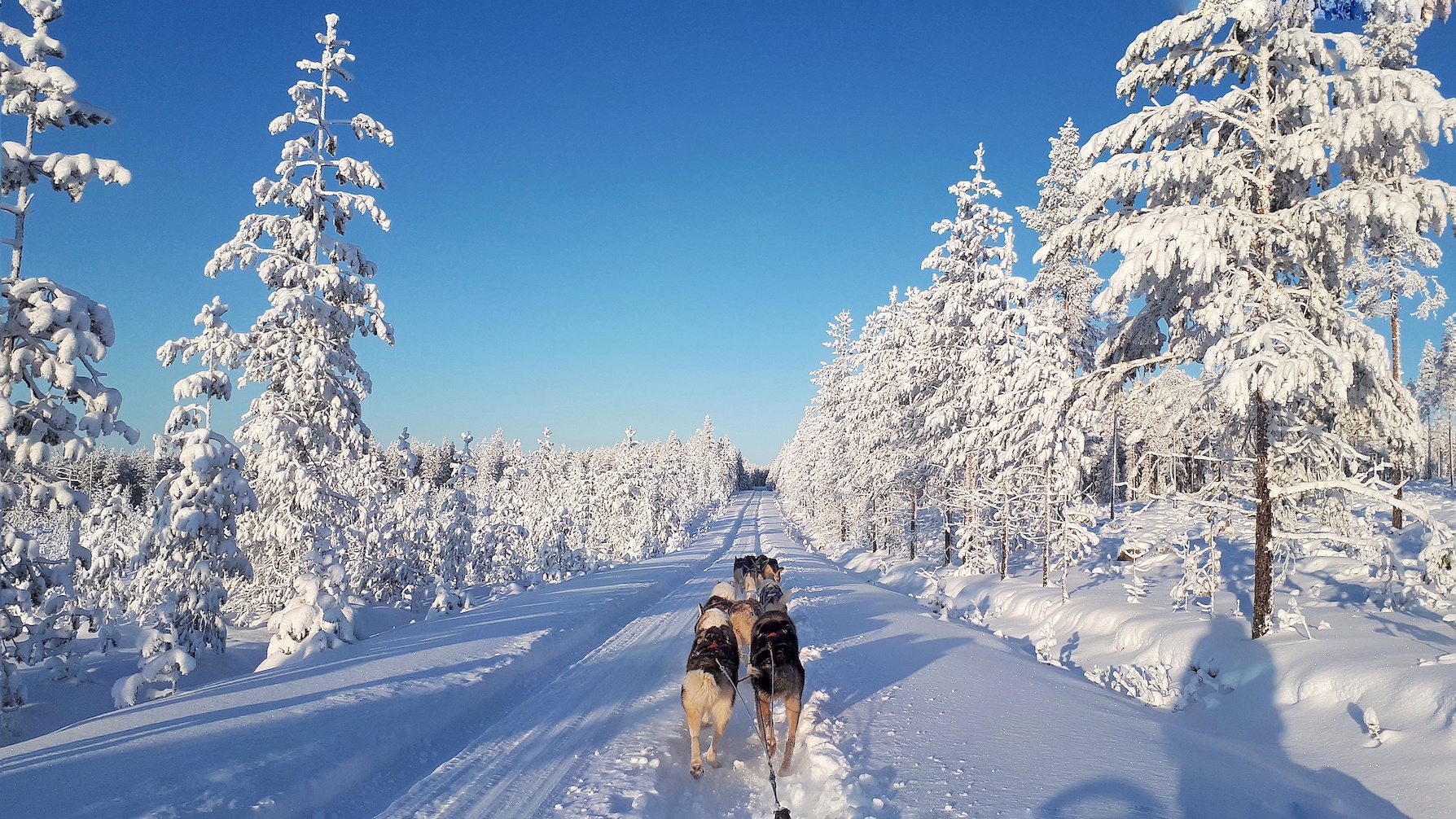 Exploring the Winter - 20km trail
You will get to explore our beautiful forests, hills and our nearest lake. An adventure you will never forget! You get to work together with your dog team through the trip and at the end cuddle up with them. Afterwards warm up your toes in our Kota with delicious snacks. Price: 185€ / adult.